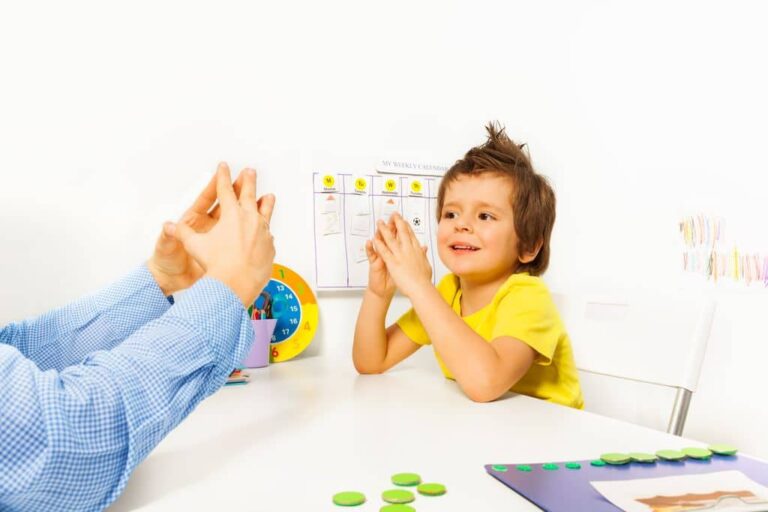 Quintessential Health offers comprehensive assessments and treatment for Autism Spectrum Disorder.
Our Autism evaluations utilize innovative and evidence-based testing including the Autism Diagnostic Interview (ADI-R) and the Adapted Virtual Autism Behavior Observation (AVABO), along with other measures. All testing takes places virtually and concludes with a feedback session, providing comprehensive and individualized recommendations.
Quintessential Health offers both individual and group therapy for children and adolescents with Autism Spectrum Disorder. We actively engage and consult with other professionals that may be involved in your child's treatment including BCBA's, speech therapists, occupational therapists, and developmental physicians. We also partner with many providers should your child not have these services in place already.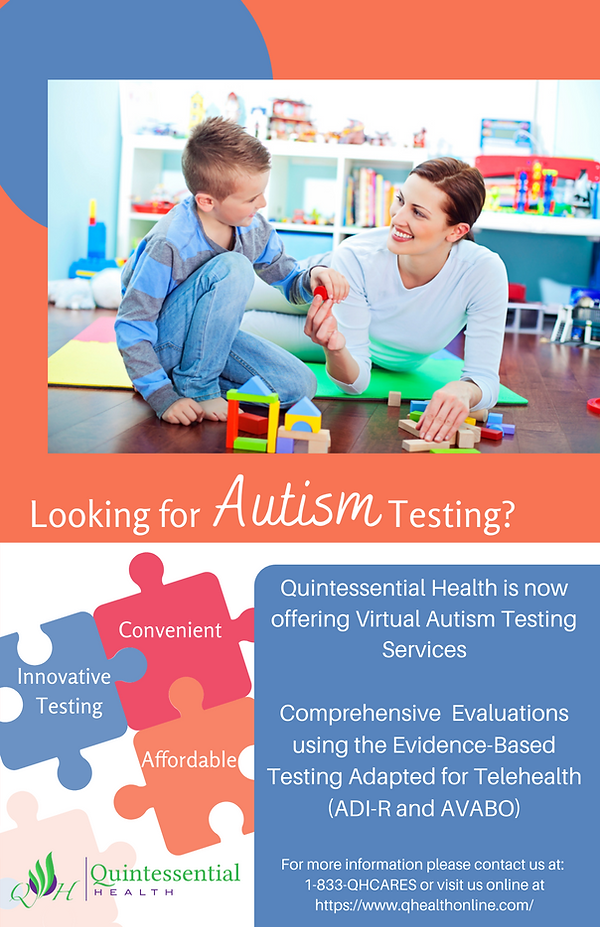 HOW IT WORKS
Starting is easy & convenient.
Schedule your Intake or Consultation
Click here to schedule your intake appointment or a free consultation with one of our qualified team members.
Complete your Personalized Intake Session
One of our clinicians will meet with you to learn about your reasons for seeking care, review treatment options, and answer your questions.
Begin your Treatment
You will be personally matched with a skilled clinician based on your needs in order to provide you with the highest quality care or assessment.
CONTACT US
Alone we can do so little, together we can do so much.
Our team is ready to support you and answer your questions.
Have Questions?
Phone Number:
Email:
Office Location: