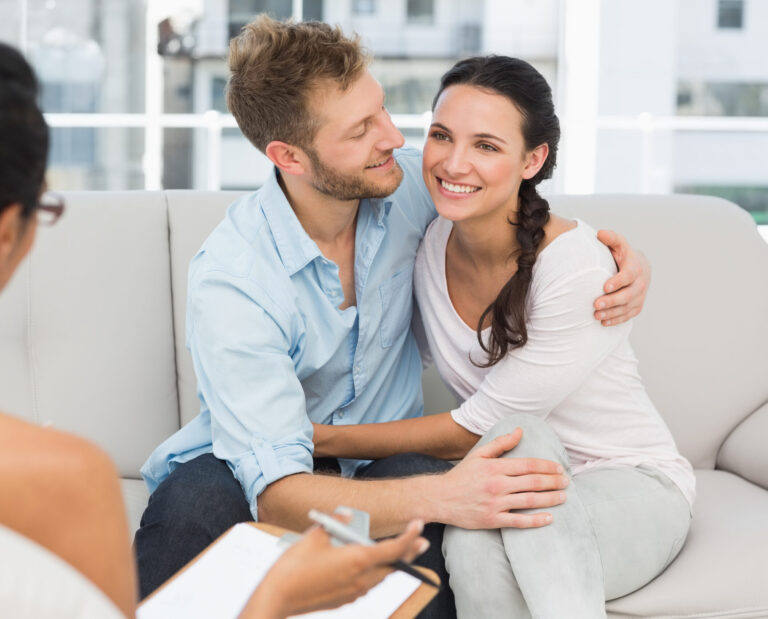 Couples Counseling
Couples Counseling is a type of psychotherapy that aims to help two people involved in a romantic relationship gain insight into their relationship, resolve conflict, build on their strengths, and feel more content in their relationship. Clinicians at Quintessential Health utilize a variety of therapeutic interventions to support your unique relationship needs.
At Quintessential Health, you will receive treatment catered to your relationships specific needs in a private and confidential setting. We support couples in addressing a variety of common relationship concerns, such as resolving conflicts, improving communication, parenting issues, financial stress, barriers in intimacy, and issues related to trust. 
Personalized Couples Treatment

Telehealth & In-Person Availability

Evidence-Based Approaches

Secure & Confidential
HOW IT WORKS
Starting is easy & convenient.
Schedule your Intake or Consultation
Click here to schedule your intake appointment or a free consultation with one of our qualified team members.
Complete your Personalized Intake Session
One of our clinicians will meet with you to learn about your reasons for seeking care, review treatment options, and answer your questions.
Begin your Treatment
You will be personally matched with a skilled clinician based on your needs in order to provide you with the highest quality care or assessment.
CONTACT US
Alone we can do so little, together we can do so much.
Our team is ready to support you and answer your questions.
Have Questions?
Phone Number:
Email:
Office Location: