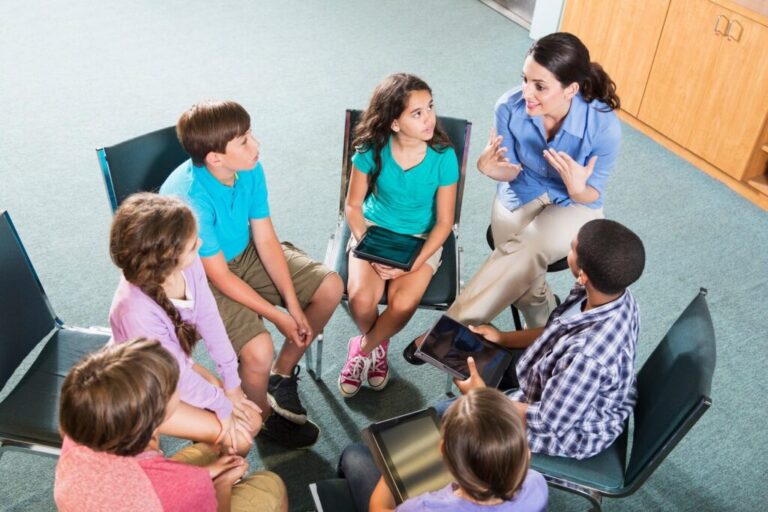 Group Therapy
Quintessential Health offers a variety of weekly group therapy services for adolescents, children, and parents. Group therapy provides opportunities to share experiences, learn from others, and promote social skills development. Group therapy provides opportunities to process experiences and develop healthy coping strategies in an empathetic peer-based setting. Our groups are led by clinicians with specialized training, who teach proven approaches to managing problems.
At Quintessential Health, you can rest assured that your child will receive treatment catered to their specific needs in a private and confidential setting. We offer a diverse range of groups to help meet your needs that are available over Telehealth and In-Person.
Group topics include, but are not limited to:
Teen ADHD Group

Social Anxiety Group

Coping Skills Group

Grief & Loss Group
HOW IT WORKS
Starting is easy & convenient.
Schedule your Intake or Consultation
Click here to schedule your intake appointment or a free consultation with one of our qualified team members.
Complete your Personalized Intake Session
One of our clinicians will meet with you to learn about your reasons for seeking care, review treatment options, and answer your questions.
Begin your Treatment
You will be personally matched with a skilled clinician based on your needs in order to provide you with the highest quality care or assessment.
CONTACT US
Alone we can do so little, together we can do so much.
Our team is ready to support you and answer your questions.
Have Questions?
Phone Number:
Email:
Office Location: